Overcome your Fear or Phobia
What would be different about your life if you overcame a fear or phobia you might have? It could mean that you can do something quite outgoing, something that you have always wanted to do if it weren't for the fear.
---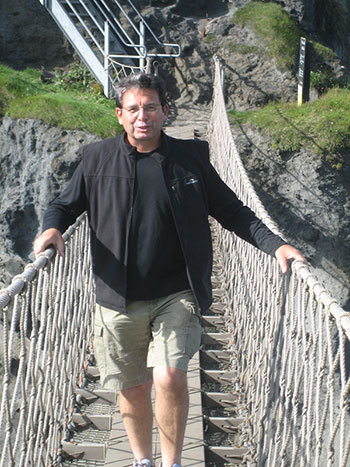 Fears are a normal part of life, a lot of people have a fear of something – some push through their fear while others hold back. Neither are right or wrong, it is different ways of dealing with challenges.
Tony (not his real name) overcame his fear of heights to walk the swing bridge suspended across a mainland to the island, at Carrick-a-Rede. It is 30-metres (98ft) high and 20-metres (66ft) wide. What an opportunity!
Alan (not his real name) also had a fear of heights. After his first session he was able to drive across the Auckland Harbour Bridge (a feat in itself) and then climbed onto the roof of his son's house to prove to his son he was no longer scared of heights. I will confess, even I was impressed with the speed of that transition!
Simple and effective techniques
Utilising simple, effective and proven techniques I can assist you in overcoming fears and phobias and all the time you will be in a safe environment. Hypnotherapy will support these techniques and if you choose, you can still effectively overcome the fear or phobia without it. The choice is yours.